Happy 2019! First, Jonah and I really want to say a huge thanks to all of our amazing customers and companies we have gotten to know this year! One of our favorite things about 3D printing is the community, full of the most creative and helpful people we have ever met. The cool ideas, innovative designs, handy inventions and problem solving we get to hear about every day just blow me away and it really is one of the best parts of my job (that and packaging up your orders! :D).
I won't do a full year recap, but here is a quick photo comparison of some organizing we've done. On the left is from when we started in January 2018 and on the right is the same space today. I think that sums up our first full year of partsbuilt.com pretty nicely. :)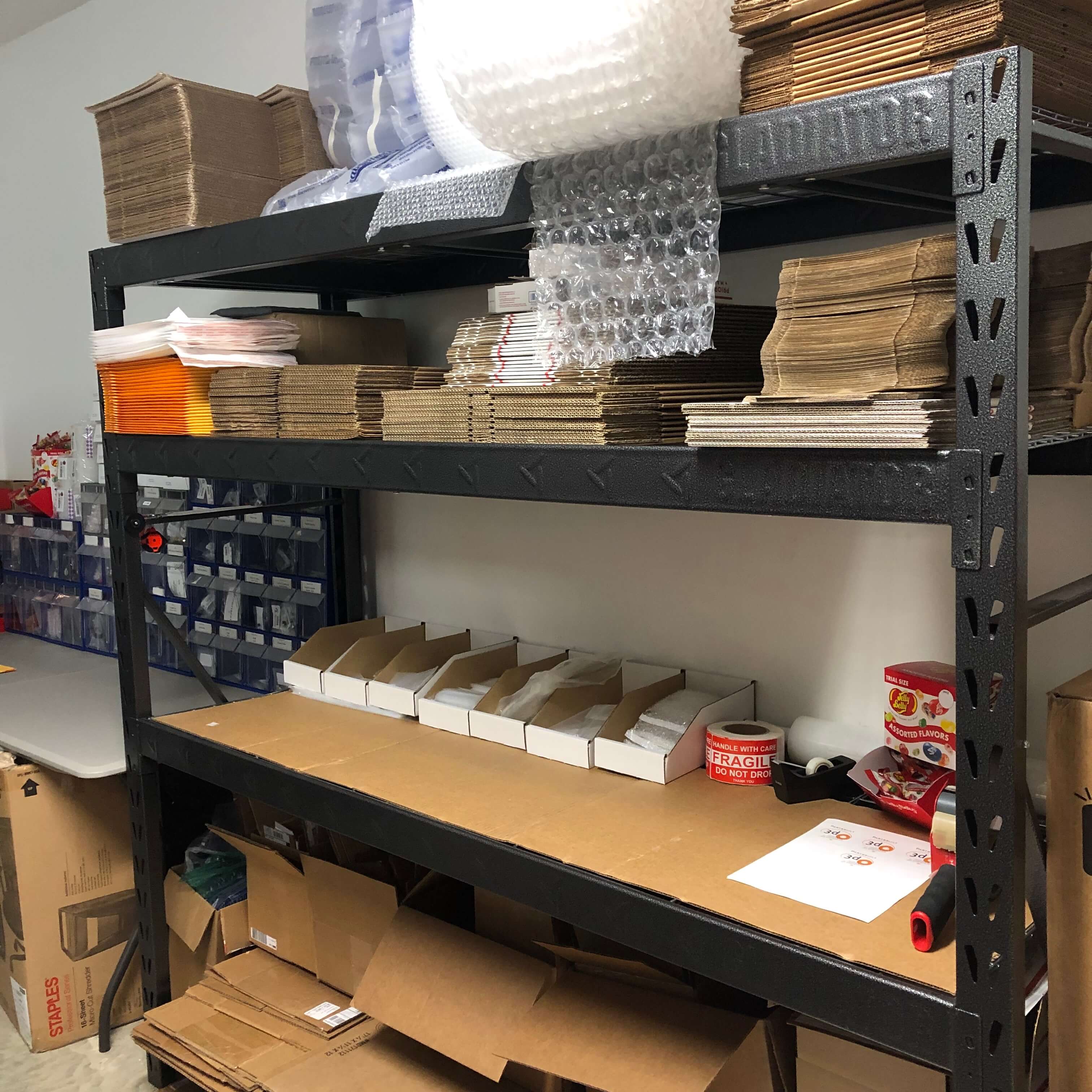 January 2018 January 2019
Now on to a few exciting store updates, since we have a bunch of new products in stock:
New in Filament:
New in Parts & Printer Accessories:
New in Printers:
We are now authorized distributors of both Sindoh ( 3DWOX1 and 3DWOX2X) and Robo3D (C2 and R2) printers, rounding out our current offering of printers (MakerGear and INTAMSYS) We love the offering from Sindoh and Robo3D; they are building great, solid printers, and we feel like these printers are some of the best options out there for classroom and library use.
New Sale Items:
We have been cleaning out our workshop to make room for some new items coming in 2019, so we have a few demo units for sale: a Polymaker Polysher (I will include some PolySmooth filament, if we have some left!), Sindoh DP200 and a never used, open box Robo R2.
Facilan C8, in both 1.75mm and 3mm diameter
If you ever have any questions or ideas about products, please do get in touch! We love to hear from you. :)
Thanks again for an amazing year and here's to a great 2019!
-Hannah
Recent Posts
We happy to announce that we are now stocking parts for Artillery 3D printers. Click on the link …

We have created a Genuine Part badge for our product pages. These badges indicate the item is a …

Many people ask about how to properly tighten the thumbscrew for the filament tension lever …