Description
Filament Sentinel - 3D printer filament detector and cleaner
With SENTINEL, the days of prints failed due to a lack of filament or dust on the filament are over!
SENTINEL detects your filament and pause your print.
Works with almost any printer

Available for 1.75mm diameter filaments

Never miss a 3D print again because of an empty spool or dust on the filament. SENTINEL is your ultimate filament watchdog.

More than a few users have came back to a 3d print job completed but with an unfinished object due to lack of raw materials. The filament runout sensor solves this.

| | | |
| --- | --- | --- |
| Parameter | Value | |
| Supply Voltage | 5 V | |
| Current Draw | 31 mA | |
| Operating Temperature | 0 to +70°C | |
| Fitting Thread | M8x1.25mm | |
| Logic Voltage | 3.3V | |
| Filament Presence | High - Logic | |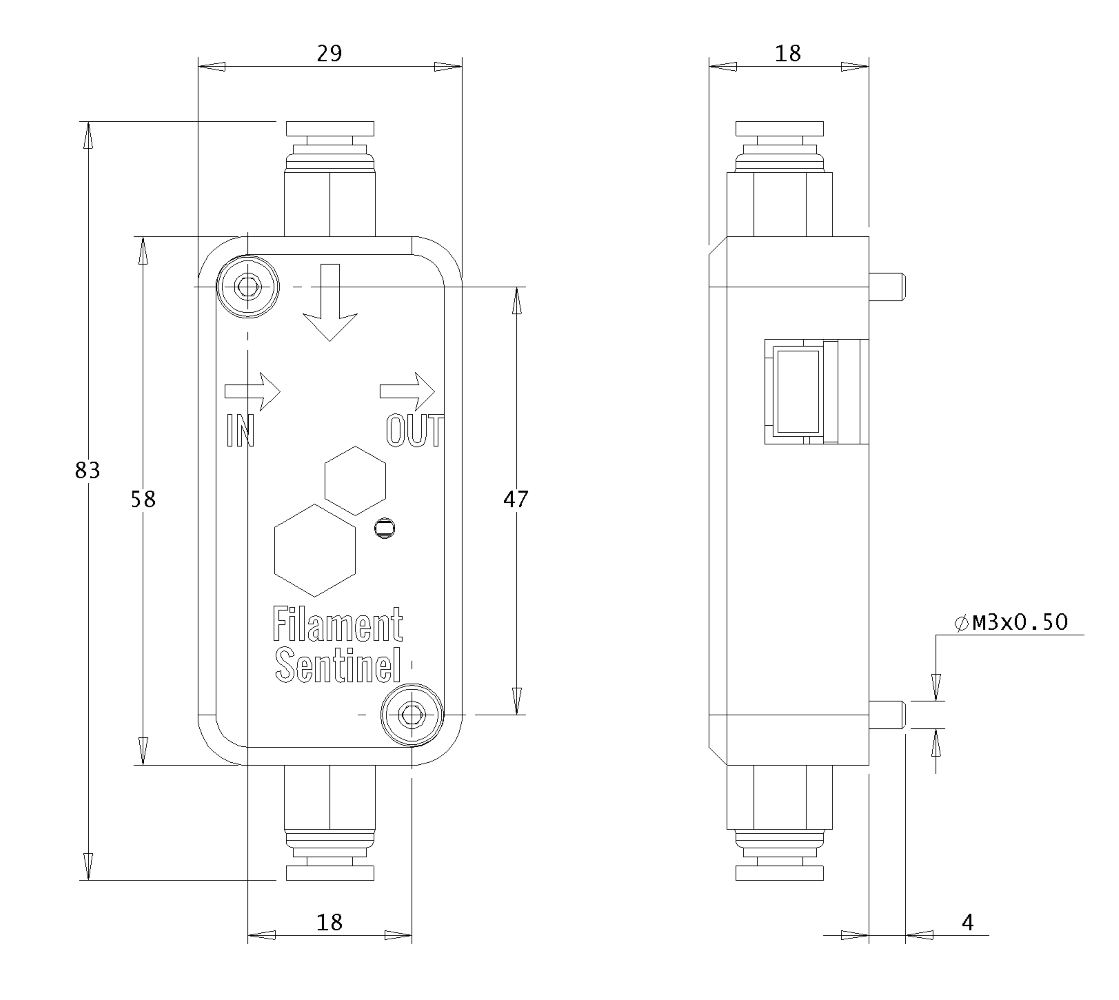 Any material

It works with all available materials: flexible, clear, opaque, filled, etc.

The Filament Sentinel can handle many filaments simultaneously. As soon as one of them is missing, the Sentinel will send a message to the next one, up to your main board.

Clean Filament

A dust-proof foam ensures there are no intruders getting inside your extrusion system.

Pause Prints

The Filament Sentinel is well integrated within firmware and a pause routine is engaged once there are no more filaments in your printer.

Easy Setup

Follow our well-guided support section and learn how easy it is to install your Sentinel.

2 Screws Mounting

Two screws are provided so you can install it where you want.
View All
Close