1. Download the Google Home Base .stl file, designed by Jonah by clicking here. The STL file is free, but you will need to create an account to download it. Just "add to cart" and check out to access it. This link is for version 2 that has some new features, including larger holes for better sound, back vent and a wider base.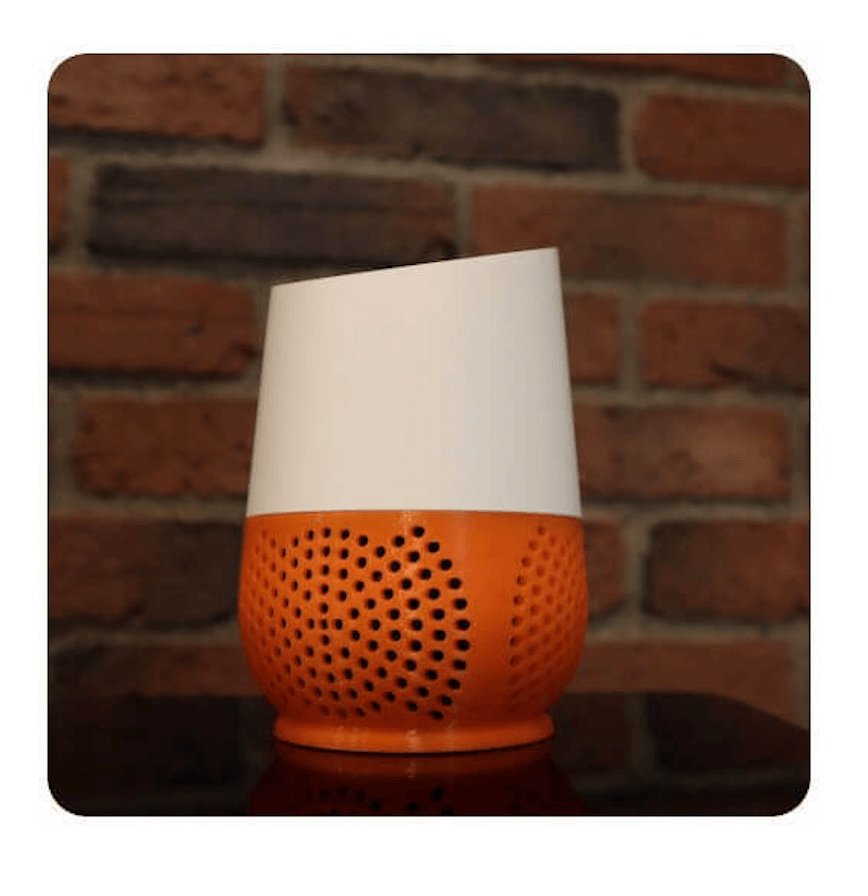 2. You will need to source the following parts:
1/4" x 1/8" Disc Rare Earth Magnets (2)
12.7mm x 3.5mm Rubber Bumper Feet (6)
The magnets should slide right into the available slots in the bottom. Be sure the magnets are oriented in the correct direction (one south pole up, one north pole up) before you put them because they can be hard to remove once placed.
3. If you try it out, let us know! Post a photo + tag us on any social media @partsbuilt3d or comment below. We would love to hear any feedback you have, what filaments worked best for you, and tips or revisions you have!

4. All of the .stl files we share are designed by Jonah at Partsbuilt 3D. We like to be credited for the design, but do feel free to share and print. We love to give back to our fellow makers by providing them with cool and useful designs to print and sell!

3D Printable Google Home Base by Partsbuilt 3D is licensed under a Creative Commons Attribution-ShareAlike 4.0 International License.

For all of our latest free STL releases follow us on: Instagram - Twitter - Facebook
Recent Posts
We happy to announce that we are now stocking parts for Artillery 3D printers. Click on the link …

We have created a Genuine Part badge for our product pages. These badges indicate the item is a …

Many people ask about how to properly tighten the thumbscrew for the filament tension lever …